Keep an eye on your home when you're away
Enhance the safety of your home with TELUS security cameras. Adding cameras to your package can add an extra layer of protection to your security system. Not only can they keep an eye on your home when you're not there, but they can also create a deterrent effect and capture footage that can serve as evidence in the event that a crime does occur. Law enforcement agencies routinely use security footage to arrest and prosecute accused criminals.
Get true peace of mind while you're away– You will never wonder again if your home or business is safe and secure. Use the app or log into your system on a web-enabled device and see live video for yourself.
Look in on the babysitter or nanny– Stop worrying if the babysitter is properly doing his or her job. See how your kids are doing in real-time wherever you are. 
Reduce false alarms– One of the best features of video cameras are you get a security notification, check in on your home or business with your smartphone to see if there's a real emergency or not. That way you'll know if help should be dispatched or not. Sometimes false alarms happen.
Protect your family– Make sure your kids arrive home safely from school, check in on elderly family members and ensure no one is unsupervised in the pool.
Video Analytics – Custom Alerts to see what you want!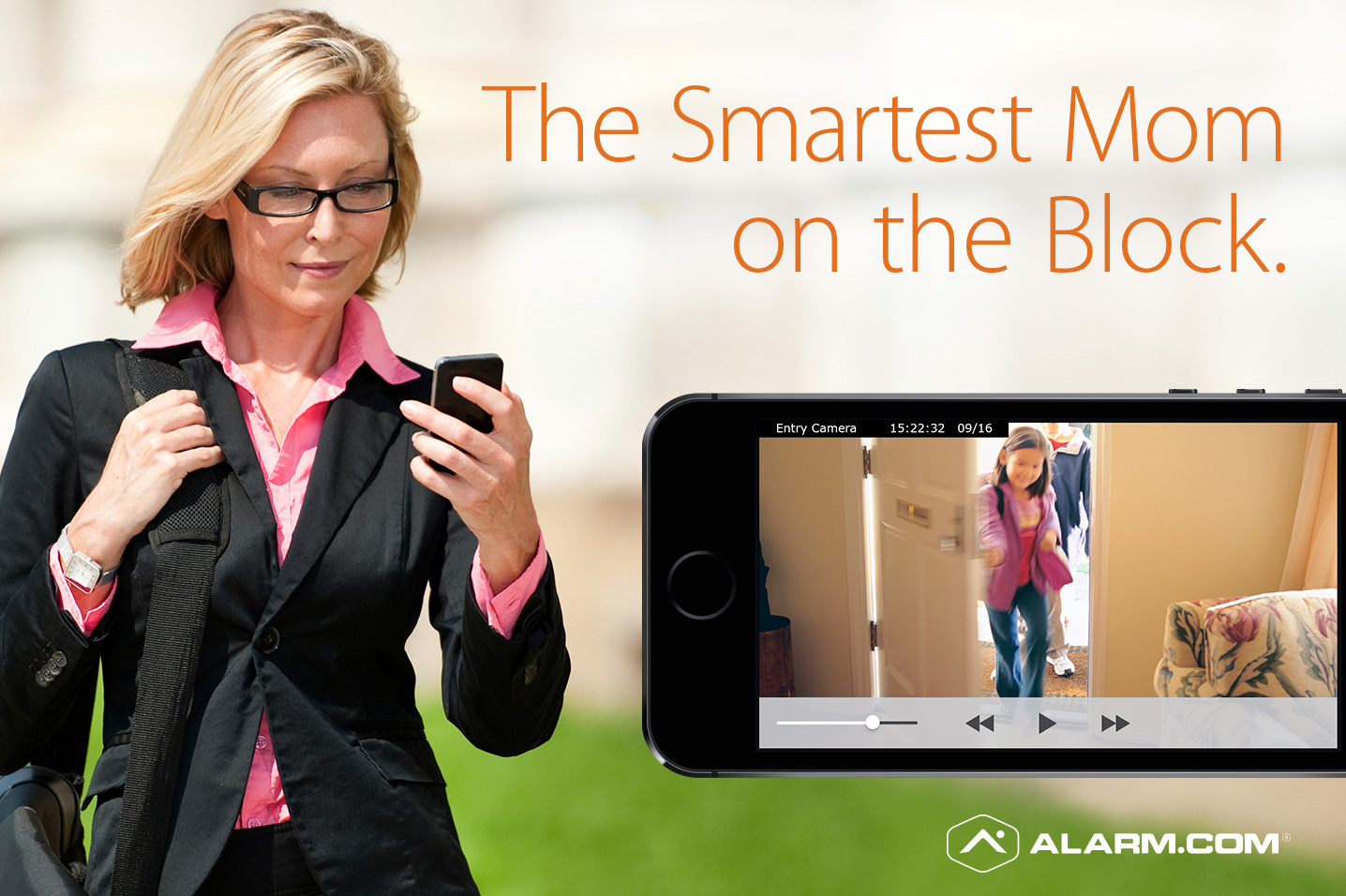 Video Monitoring for Home or Business
With Smart Haven Security adding video to your smart system makes it even more useful, adding another layer of protection and awareness. Our video monitoring means you can quickly view live video on your mobile device, receive text or email alerts with a recorded video clip, and easily find clips in your online library to view at a later date. Video monitoring is integrated with your Smart Haven alarm system, the best part is you can record based on system events such as a particular door opening, an alarm going off, when a specific user code is used to unlock a door, or when motion occurs in a specific area.
Perfect for any location
Indoor, outdoor, front door—our cameras have you covered.
Live safe. Live well.
Experience the confidence of total protection with customized, professionally installed security and a home that works intuitively to keep you safe and well. You can start small, or start with it all.
One camera and three automation pieces free!
Help protect every inch of your home with Smart Haven. Our home security cameras secure your property from intruders, vandalism, and burglars. Along with protecting your property, our surveillance cameras connect you to a TELUS monitoring center in Canada as part of our home security system network. Customize your security camera layout by contacting our security camera installation professionals.